Star Wars Home
Pinball
Starting at
$4,799.00 USD
Star Wars Home Pinball
A Star Wars fan must have – an irresistible pinball
experience.
$4,799.00 USD
Sold out
Tell A Friend
Real Arcade Games

Made for your home
Our home games are made with the same quality standards as we make for the arcade
We accept online orders for USA and CANADA. For international orders call 716-759-0370 for a quote.

FREE SHIPPING in the United States on ALL home arcade games*
Starting:

$4,799.00
Customized:

$4,799.00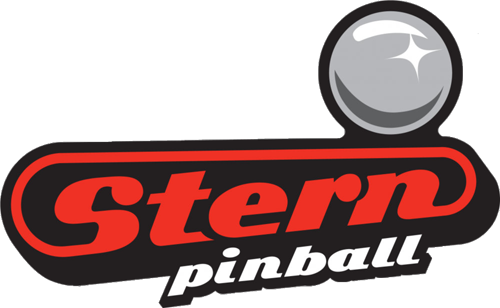 Stern Pinball's Star Wars™ Pin™ is a new stylish, affordable and fun pinball machine designed and engineered for the home. Stern's new Star Wars™ Pin™ immerses players in the dynamic Star Wars™ galaxy. The Pin™ is packed with features that provide players with an irresistible game experience including select speech and footage from the original Star Wars™ trilogy, color-changing playfield inserts, a custom sculpted Death Star, and a custom sculpted and interactive TIE fighter.
Four great reasons

Shopping With
Ice is cool!
Made in
the USA
We design and build our games in the USA
Factory
Direct
We build and then sell to you at the best pricing available
Product
Warranty
ICE games come with a one year warranty and the industry's best support
Returns
Accepted
Lead Time: Based on production
Features
A STAR WARS FAN MUST HAVE!
The easy to setup Star Wars™ Pin™ is built to last and engineered with genuine Stern commercial-quality parts. The playfield is housed in a stylish cabinet with dynamic, high definition artwork. The all-LED playfield lighting provides optimal color and brilliant light shows.
AUTHENTIC STAR WARS SOUNDS
With a stereo hi-fidelity sound system, treble and bass adjustments, and the original Star Wars music, you're not just playing pinball—you're entering into a galaxy far, far away.
ENHANCED FOR THE HOME
Complementing the immersive theme and exciting gameplay experience, Stern Pinball's powerful SPIKE™ electronics hardware system enables high-definition graphics and innovative animations. SPIKE™ reduces system complexity and energy usage, resulting in enhanced reliability and simplified servicing.
BRING STAR WARS HOME!
"The Star Wars™ Pin™ is designed to provide quality family entertainment and bring pinball fun to homes everywhere," said Gary Stern, Chairman and CEO of Stern Pinball, Inc. "We are pleased to bring these pinball machines celebrating the Star Wars™ galaxy and adventures to our fans."
FAQs
No FAQs Available, Check Back Soon.
Files
No Files, Videos, or Links Available, Check Back Soon.
Try
Before
You

Buy
In our factory direct showroom, you can come touch, play, and experience your favorite arcade games before bringing them home.
Arcade
Quality
Like You've
Never Seen

Learn how our dedication to quality and customer service has allowed us to bring you the coolest games on earth for 40+ years.
Customize
Every
Game

We offer personalized customization options for each and every game - so you have what it takes to create your ultimate home game room.