NHL® Licensed 2019 Stanley Cup Champions Edition ICE Super Chexx
PRO®
Starting at
$4,270.00 USD
NHL® Licensed 2019 Stanley Cup Champions Edition ICE Super Chexx PRO®
OWN A PIECE OF HISTORY – ST LOUIS BLUES VS. BOSTON
BRUINS.
$4,270.00 USD
Buy Now
Tell A Friend
We accept online orders for USA and CANADA. For international orders call 716-759-0370 for a quote.

FREE SHIPPING in the United States on ALL home arcade games*
Starting:

$4,270.00
Customized:

$4,270.00
Custom Game
Stock photo, not an actual representation of your build.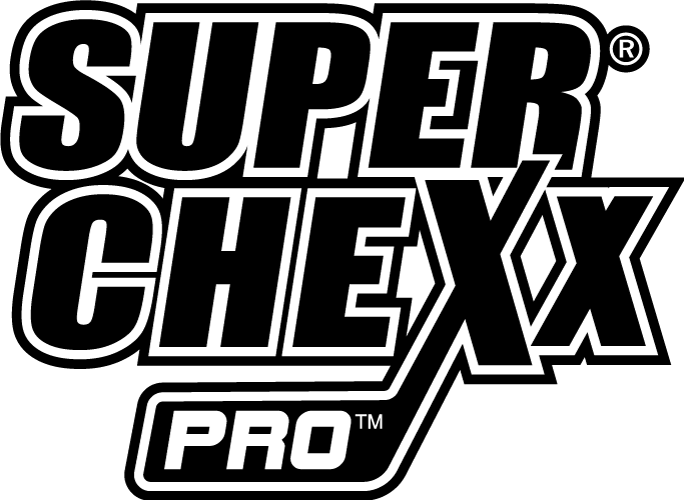 It took the Blue's 52 years to bring home the cup! You can also be the talk of the town with your very own custom Stanley Cup Edition! Limited quantities available.
Game Size: 54"L x 36"W x 54"H (84" w/rods extended during play)

Weight: 220 lbs
Four great reasons

Shopping With
Ice is cool!
Made in
the USA
We design and build our games in the USA
Factory
Direct
We build and then sell to you at the best pricing available
Product
Warranty
ICE games come with a one year warranty and the industry's best support
Returns
Accepted
Own a piece of history
Choose between our 2018 NHL® Stanley Cup Finals Edition or 2018 NHL® Stanley Cup Champion Edition
Game Size: 54"L x 36"W x 54"H  (84" w/rods extended during play)

Weight: 130 lbs
FAQs
No FAQs Available, Check Back Soon.
Try
Before
You

Buy
In our factory direct showroom, you can come touch, play, and experience your favorite arcade games before bringing them home.
Arcade
Quality
Like You've
Never Seen

Learn how our dedication to quality and customer service has allowed us to bring you the coolest games on earth for 40+ years.
Customize
Every
Game

We offer personalized customization options for each and every game - so you have what it takes to create your ultimate home game room.